About Miterless
All other wood fence post caps on the market are made from 5 different pieces of wood that are stapled or glued together. No matter how much glue or how many staples you use to hold these 5 pieces of wood together, the corners and joints will always split apart eventually.
There is absolutely no way to prevent water damage from post caps made from multiple pieces of wood!
So you have a choice to make, you can go ahead and purchase other wood post caps anywhere else on the internet and replace them in a few years...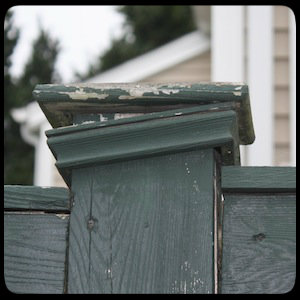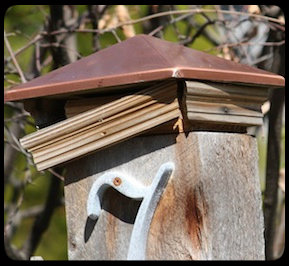 ...or you can purchase our Miterless Wood Post Caps™ once and NEVER worry about split corners ever again!
Our Miterless Wood Post Caps™ are made from one piece of wood and routed to fit snugly over your posts. This style of manufacturing eliminates all joints therefore eliminating any splitting apart and they are GUARANTEED for LIFE!